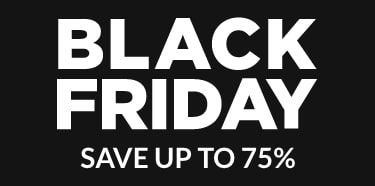 SHOP MORE DEALS OF THE WEEK
SHOP MORE DEALS OF THE WEEK
Black Friday Deals 2021
1. Does Canadian Tire offer pre Black Friday deals?
Yes. This year, Canadian Tire will offer Black Friday Early Deals in over 500 store locations and online to give customers a head start on holiday shopping. For more deals, check back in each week leading up to Black Friday for hot new deals.
2. When is Black Friday?
Black Friday sales will take place from Thursday, Nov. 25 to Sunday, Nov 28, 2021.
3. What is Black Friday?
Black Friday is seen by most as the official start to holiday shopping season in Canada. Taking place after American Thanksgiving, Black Friday offers Canadians incredible deals on Kitchen Appliances and cookware, Vacuums, Tools, Christmas Trees & Décor, Toys and more.
4. What is happening during Canadian Tire's Black Friday sale?
At Canadian Tire, our Black Friday sale continues over the course of 4 days, from Thursday, Nov. 25 to Sunday, Nov. 28, 2021. Refer to your local store for the hours of operation and more information.
5. What kind of savings will be available during the Black Friday sale?
Select inventory at Canadian Tire will be on sale at Our Lowest Prices of the Year1 during the event. Don't miss the chance to save on the products you love during our sale. Black Friday Sale takes place from Thursday, Nov. 25 to Sunday, Nov. 28, 2021.
6. What products & brands will be on sale during this Black Friday?
During the Black Friday 2021 sale, you'll discover fantastic savings on big brands such as Dyson, Instant Pot, DeWalt, iRobot, Lagostina, Shark, Hoover, Coleman and more. This is also a great opportunity to stock up on holiday supplies, because Christmas trees, and other décor will be on sale from NOMA – along with deals for home, auto, sports & recreation, tools & more. Some exclusions apply.