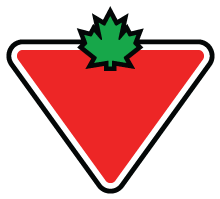 Due to these unprecedented times, we are experiencing a higher than normal volume of traffic to our website. We want you to know we are here for you, and to assure you that we're working hard to bring you the essentials you need.
Site Hours
Our site is busiest between the hours of 9 am – 5 pm. You can try again after 6 pm or wait on this page for access.
Many Stores Now Accepting Phone Orders
Many of our Canadian Tire stores are now accepting phone orders. Please call your local store to confirm then place an order over the phone and receive it through Curbside Pick Up or Ship to Home.
For store locations click here
For Ontario Customers Only
Our Ontario stores are temporarily closed for in-store shopping. Our Auto Service Centres remain open
Thank you for your patience.
---
En raison de cette période sans précédent, nous recevons une grande augmentation de trafic sur notre site Web. Nous tenons à vous assurer que nous sommes là pour vous et que nous nous efforçons de vous fournir vos articles essentiels.
Heures Du Site
Notre site est le plus occupé entre 9 h et 17 h. Vous pouvez réessayer après 18 h ou attendre sur cette page pour recevoir accès au site.
Commandes Téléphoniques Maintenant Offertes
Vous pouvez appeler le magasin le plus près de chez vous pour passer une commande téléphonique et la recevoir grâce au ramassage en bordure de magasin ou à la livraison à domicile.
Pour Les Clients De L'ontario Uniquement
Nos magasins sont temporairement fermés pour les achats en magasin en Ontario. Nos centres de service auto restent ouverts.