How to choose a leaf blower
Whether you want to clear a yard full of leaves, gather up grass clippings, or even clear snow off your car and walkway, a leaf blower is a handy tool to have. Don't worry – you got this! 
Type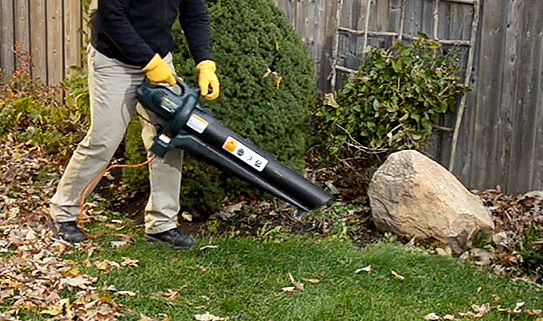 Electric leaf blowers
If your outdoor space is modestly sized and you have access to an outdoor outlet, an electric leaf blower could be a good choice. These handheld units offer the convenience of a push-button start. They operate without any exhaust emissions and don't require maintenance.
Remember to use an outdoor extension cord in the proper amperage for your unit.
SHOP ALL ELECTRIC LEAF BLOWERS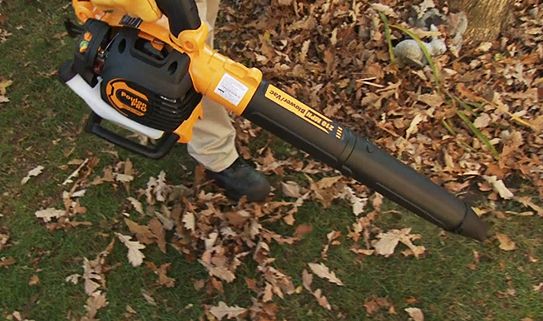 Gas leaf blowers
Gas leaf blowers are the most portable and powerful option, great for large properties. They are on the heavier side, but can be easier to handle because your back and shoulders support the weight of the machine. Remember that the engine will require the proper combination of fuel and oil to run smoothly. To make things easy, choose a premixed product. You'll also need to winterize the leaf blower by adding fuel stabilizer before the cold hits.
SHOP ALL GAS LEAF BLOWERS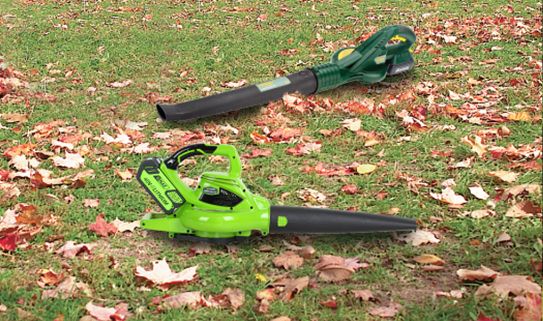 Cordless leaf blowers
Cordless leaf blowers are lightweight and offer the mobility of gas models, but they are much quieter. They are also versatile – use one instead of a broom to sweep a garage floor or clean off a porch. Some models also offer batteries that are interchangeable with other outdoor power equipment.
SHOP ALL CORDLESS LEAF BLOWERS
Power
What size is your property?
How much power you need from your leaf blower depends on the amount of leaves you have on your property and what else you want to do with the blower.
If you've got a small to mid-sized property and not a lot of leaves, a 10 amp electric model or 20 volt cordless model will likely suffice. These will also help you clear off other surfaces easily.
For a mid- to large-sized property with a lot of leaves, look for higher amperage or voltage in electric or cordless blowers or consider a gas model. 
If you are in a rural area with lots of leaves and debris, a gas leaf blower will have the extra power you need.
Features
Do you want to vacuum & mulch?
In addition to clearing debris, many leaf blowers let you vacuum and mulch. When looking at these models, check the bagging capacity to see how frequently you will need to change bags, and the mulching ratio to determine how many bags you'll need to dispose of your leaves.
SHOP ALL LEAF BLOWERS