Turn your next car wash
into family fun!

- Have your helpers rinse off dirt
and suds with a garden hose
- Give little ones easy-to-reach
areas to work on
- Divide into teams and finish
with a dry-off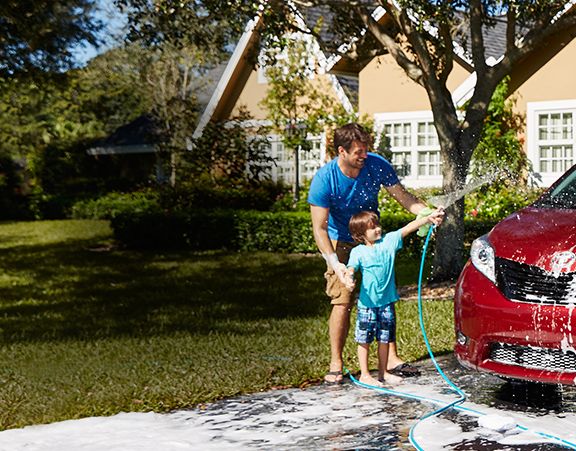 GET DIRT GONE
Under all that dirt and salt, your car is waiting to shine. Start with a good rinse, so you don't grind anything into the finish and you get a clearer picture of what you're dealing with. Let us show you a few tips on how to get the ultimate shine!
USE 2 BUCKETS – one for clean, soapy water, the other for your rinsing cloth, so you don't transfer dirt back to car's surface
USE A CHAMOIS – the soft surface is better for your paint and clearcoat as opposed to a kitchen dishtowel
USE AUTO CLEANER PRODUCTS- instead of harsh dish detergent, baby shampoo or vinegar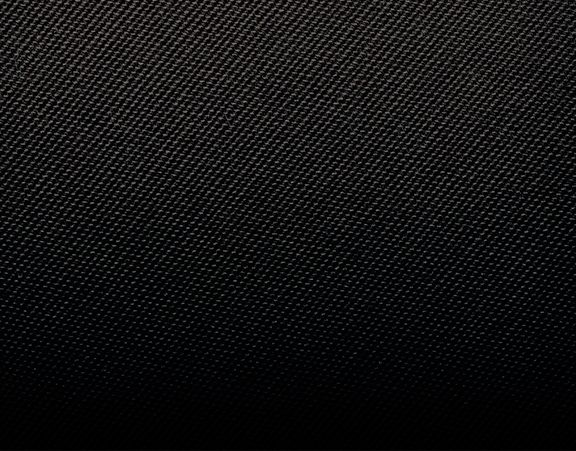 Here's how to shave some time off your next wash:
- Use a pressure washer for rinsing
- Try a waterless car wash or a one-step wash & wax product
- Wipe off bird droppings, tree sap and bug splatter before it hardens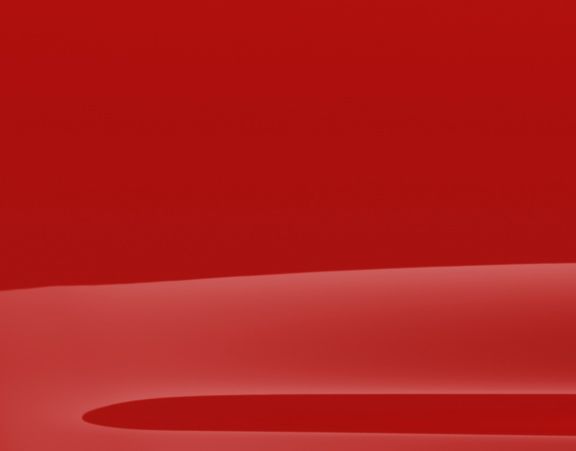 For best results, wash one tire
at a time. Dry clean wheels
thoroughly to prevent water
spots, and use a wheel protectant
to help wheels repel dirt and
brake dust. To avoid tire sling
(product splatter), rub in tire
dressing and let it dry for 15
minutes before driving.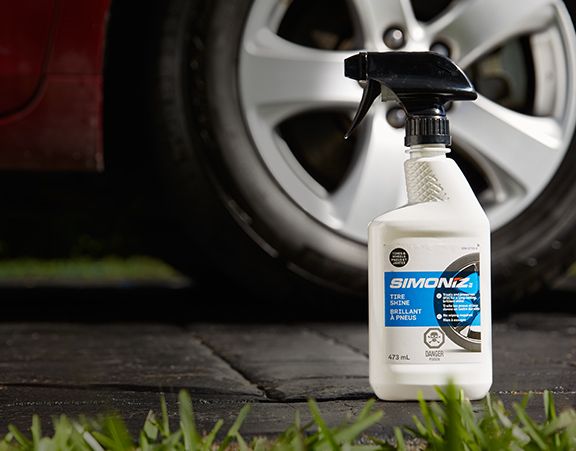 Before you roll down the windows and hit the road, it's time to make the interior clean
and comfortable — from the dash to the seats to the floor.

- Use a Mr. Clean Magic Eraser to remove scuff marks from vinyl upholstery. (Do a spot-test first.)
- For fabric and leather, use upholstery cleaners and spot removers formulated for those types of materials.
- Install kick mats over the backs of the seats to prevent future marking.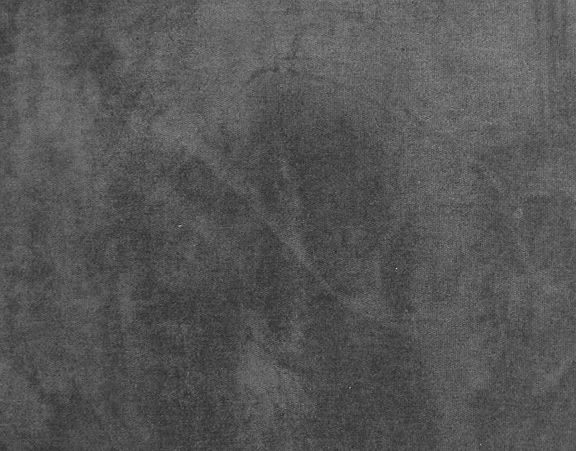 Exposure to sunlight, dirt and sweat can cause your leather seats to crack and lose their lustre. Apply a leather protectant or balm
to upholstery to
help replenish
essential oils.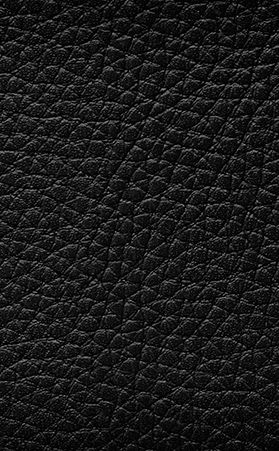 Everything sparkles! Now make sure the
air you breathe is just as clean.
OFTEN-MISSED AREAS:
- Behind the rear-view mirror
- Passenger mirrors
- Glove box interiors
- Seat adjustment handles
- Vents
- Inside the trunk