Tires
TIRE MAINTENANCE
Tire maintenance will help keep your vehicle safe. Learn about tire pressure, tread depth, condition and wear patterns, rotation and wheel balancing.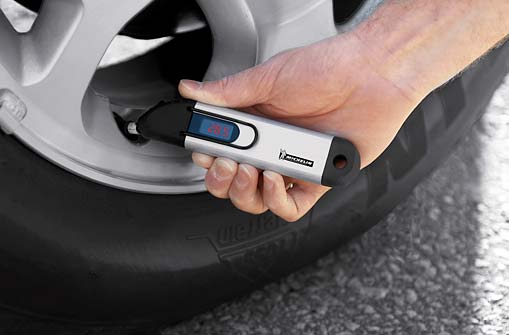 Tire Pressure
Why this is important
The most frequent cause of tire failure is under-inflation. Even extreme under-inflation can be difficult to detect by mere visual inspection - don't depend on it, use a personal tire pressure gauge. Under-inflated or overloaded tires generate high levels of destructive, internal heat, which could cause your tires to blow out. Extreme under-inflation can even unseat the tire from the rim while your vehicle is in motion.
What's included
| | |
| --- | --- |
| | Measure tire pressure on all four tires, and ensure that it meets the factory specification for the correct size tire/car. |
| | Having an accurate and easy to read tire gauge is the best tool to help ensure that you have the correct tire pressure in your car at all times. Canadian Tire offers many easy to use and read gauges. |
| | Check your owner's manual for the recommendations for your vehicle. They can also be found labeled on door edge or post, glove box or fuel filler doors depending on make/model. |
When to have this done
| | |
| --- | --- |
| | Check tire pressures at least twice a month -- especially after sudden temperature changes. Tire inflation pressure drops 1psi for every 5.5°C drop in outside temperature. Check inflation when tires are COLD: when the vehicle has been driven less than 2km. |
Did you know?
Correct air pressure can help improve vehicle safety, fuel economy, tire life and braking distance.
---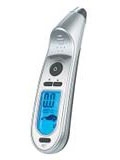 Digital Tire Gauge
Quickly and accurately measure your vehicle's tire pressure with this easy to read tire pressure gauge.
| | |
| --- | --- |
| | Blue backlit LCD |
| | Extra large display |
| | 5-99 PSI in 0.5 resolution |
| | |
Tire Pressure Monitoring System (TPMS):
Why this is important
What's included
| | |
| --- | --- |
| | A tire pressure monitoring system, or TPMS, is a warning system that alerts a driver of a 25% decrease in air pressure in one or more of a vehicle's tires. Pressure and temperature sensing transmitters are mounted inside each tire and individually communicates with the vehicle's computer (ECU) for display on the dashboard via radio frequency (RF) waves. These sensors help improve vehicle safety, fuel economy, tire life and braking distance. |
The TREAD Act:
| | |
| --- | --- |
| | The TREAD Act (Transportation Recall Enhancement, Accountability and Documentation Act) was passed June 2002 as a response by the NHTSA (National Highway Traffic Safety Administration) to defective Firestone tires. This act serves to improve driver safety and awareness while on the road. Specifically, the act requires that all vehicles produced after Sept 1/07 have a tire pressure monitoring system (amongst other items). |
Did you know?
75% of roadside flats are caused by a slow leak or under inflation.
When would you need to replace these sensors?
| | |
| --- | --- |
| | The sensor has been damaged. |
| | The battery in the sensor is failing or has failed. |
| | If you are purchasing a new set of winter wheels (tires and rims) and require a Duplicate Set of sensors. |