Batteries
We've built a truck
…out of ice!
How well does the MotoMaster Eliminator Ultra battery with AGM perform? We froze this battery to -40°C, then used it to start an ice truck built out of more than 11,000 lbs of ice!
Vehicles have changed.
Your battery should too.
Today's cars and trucks are technological wonders, and at their heart is the battery. From heated seats to DVD players, you need a battery that can handle every innovation and will start in Canada's coldest temperatures.
Tested to
temperatures
as low as
-40°C

15%
More Power
More power than regular batteries in freezing temperatures, when you need it most.
5-Year
Warranty
With better power and performance comes the longest warranty in Canada.
17X
More Energy
Handle the most intense electrical power demands with a better performing battery.
See All Products
Powering today's
innovations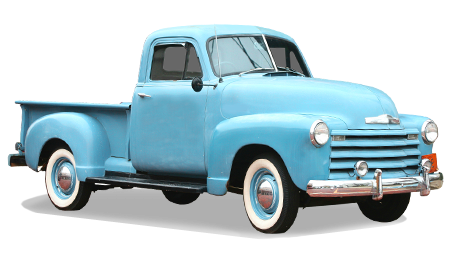 Choose one
Then
Now
In the age of rolling down your window and AM or FM radio, the demands on batteries were extremely low. Since then, battery technology hasn't changed much. Until now.
Battery Use
Features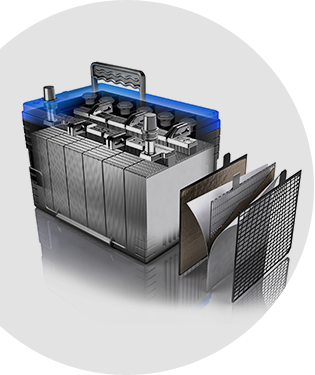 Inside AGM
Technology
Many people don't think about their battery until it fails. Not us. We're committed to making batteries that are as innovative as the vehicles they power.
Absorbed Glass Mat (AGM)

AGM batteries use highly compressed fine glass fiber mats to contain electrolytes and provide greater production and energy storage.

Highly engineered alloy

A specially designed alloy resists corrosion and maximizes battery life, even under extreme operating conditions.

Recombinant cell design

Longer battery life provided by a special individualized valve system that prevents evaporation and dry-out.
SureLife Graphite Technology

Get more power longer, through strengthened charge pathways and networks and a reduced lead sulfate particle size.

Spill-proof

Absorbed glass mat construction means the MotoMaster Eliminator Ultra AGM is non-spillable, maintenance-free and easy to install.

Powerful beginnings

Originally developed for military aircraft, AGM technology brings that performance and reliability to your vehicle.
Watch AGM Video
Who is

AGM for?

If you answer "yes" to any of the following questions, the MotoMaster Eliminator Ultra battery may be the right choice for you.
Is your vehicle equipped with many factory electrical conveniences (such as DVD, heated seats or power sliding doors)?
Do you commonly plug in add-on electrical devices (like GPS or cell phone chargers)?
Do you live in a region where temperatures often exceed +30°C or -18°C?
Does your daily commute consist of frequent short distance trips or heavy traffic driving?
Does your vehicle ever sit unused for days or weeks at a time?
Are you prone to accidentally leaving headlights or interior lights on?
Power, performance


and protection

Behind the technology of the MotoMaster Eliminator Ultra AGM battery is the longest warranty available in Canada.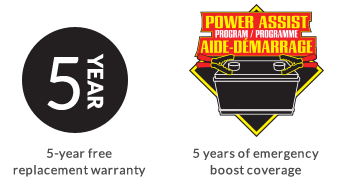 Close
You have added 1 item to your cart
Pickup Location:
Lawrence & Allen Expwy, Toronto, ON
700 Lawrence Ave W.