Choosing a Power Inverter

Wherever you drive, you always have power with you. But without the right equipment, you may feel limited by the cigarette lighter power port in your vehicle.
A power inverter is a handy device that can be used to power and charge your electronics and appliances. This guide explains: what is a power inverter. It outlines how to choose the right power inverter for your needs, and some of the features to look for in choosing the best one for you.
What is a Power Inverter?
Imagine having a standard electrical outlet in your car, truck, SUV or RV. An auto power inverter takes power from the 12V socket and converts it so that you can plug in household electronics and appliances to your vehicle. Using a power inverter enables you to charge devices easily, without purchasing a separate 12V plug for each one. Depending on which inverter is used, it can also power household appliances while camping and other items such as power tools.
How to Choose a Power Inverter
Inverters are rated to operate up to a predetermined number of "watts"—a unit of power. Most electrical appliances have the wattage indicated on the product. Consider the items you plan on operating from your inverter, and select one that is capable of meeting or exceeding your maximum wattage.
Also consider the type of appliances you plan on running. Motors draw power differently, so for motor-driven devices like vacuum cleaners or blenders, you need a wattage inverter that exceeds your maximum wattage by 50%. For example, to operate a 500W vacuum cleaner you would need a 750W inverter.
Quick Reference Chart
| | | | | | |
| --- | --- | --- | --- | --- | --- |
| Products | Watts | 200 W | 400 W | 600 W | 800 W |
| Cell Phone/Camcorder Charger | 10 | X | X | X | X |
| Video Game Console | 20 | X | X | X | X |
| Portable Work Light | 25 | X | X | X | X |
| Stereo System | 50 | X | X | X | X |
| Laptop Computer | 75 | X | X | X | X |
| 13" TV | 100 | X | X | X | X |
| 27" TV | 200 | | X | X | X |
| 20" TV/VCR Combo | 300 | | X | X | X |
| Small Appliances | 400+ | | | X | X |
| Power Tools | 400+ | | | X | X |
Features to Look for
Make sure the inverter has the power solution that you need. While some provide only the basic household power, others may also have a USB port and an additional 12V socket. This would enable you to charge more than one device at a time, such as a camera with the USB port and a cell phone with the household charger
Basically, there are two types of inverters to consider. The first plugs directly into the 12V socket of a vehicle for use with smaller electronics. The second can also handle heavy duty tasks, as it can be connected directly to the battery of your vehicle. This allows for greater flexibility when powering larger electronics such as TVs and appliances.
Safety should always be paramount. Look for an inverter that will automatically shut off when overloaded—something that can happen when connecting multiple devices or appliances. Some inverters will also display fault codes on easy to read LED displays, which will make it easier to determine whether the inverter shut off due to overload, or some other hazard such as voltage variance or overheating.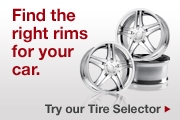 Related Buying Guides
Auto Service