Home Environment Solutions - Mould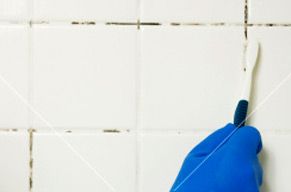 Mould
While mould can go undetected, it can have serious consequences if left untreated. Mould spores can exacerbate asthma symptoms and trigger attacks, cause eye, nose and throat irritation, and lead to depression and chronic fatigue. Prevent the development of mould by monitoring humidity levels and ensuring proper ventilation for areas prone to damp and bacteria growth.
Signs of mould

Wall discolouration and staining can signal the presence of mould, as can an earthy, musty smell. Use a mould spray to clean and remove mould from a variety of surfaces.

Hidden mould

Mould spores are often invisible, growing under carpet or behind walls, going undetected until they cause serious health problems in the home. Use a dehumidifier as a preventative measure to control the level of moisture in any room.
Mould Solutions
Air cleaner with HEPA filtration
3-speed control

Pleated air filter for furnaces and central air systems
MERV 8 efficiency rating

Compact dehumidifier
Washable, electrostatic filter

Draws 110 CFM (cubic feet of air per minute)
1.5 Sones sound rating

Proven to kill mould and then remain on the surface to prevent regrowth
Fights mould without bleach, ammonia or VOCs

Charcoal filter absorbs odours
Ultra quiet with powerful motor system
Ball Technology - steers smoothly with
a turn of a wrist
Certified Asthma and Allergy friendly

Vicks branded "Health Check" monitor
Monitors humidity level and temperature

Versatile aerodynamic wind tunnel design
Easily mounts to wall for maximizing surface space

Fan operates at three speeds
Aluminum grease filter included

Extra large backlit LCD display
Optional humidifier control

Permanent Hepa-type air purifier
Filter never needs replacing