Wipers Buying Guide
Did you know 90% of driving decisions are made with your vision? Reduced visibility can cause slower reaction times, so clear vision is crucial to safe driving. Efficient wiper blades are as important to a vehicle's safe operation as clean oil and good tires. For this reason, you should examine your wiper blades regularly and replace them every six months to a year – or as soon as you notice a difference in driving visibility.
This guide explains how to tell when to replace your wiper blades. It clarifies the different wiper blade designs and their benefits, and offers a convenient comparison chart. Plus, the included tips on maintaining your wiper blades will help you keep your windshield wipers in optimal condition for as long as possible.
When to Replace your Wiper Blades
The squeegee on your windscreen wiper blades will deteriorate over time from use and environmental factors. Sand, mud, dust, acid rain and even the sun's ultraviolet light will degrade your blade. Salt from seaside locations or winter driving can weaken frames. Car waxes and exhaust also contain rubber-deteriorating oil. Check your wiper blades regularly for signs of wear. Even when deterioration isn't clearly visible, wipers can develop common problems such as streaking, skipping, chattering, wearing and splitting. Tree sap, road tar and other foreign substances can collect on either the glass or the blade causing streaking. Lack of use can cause the blade to curve resulting in skipping.
Examine the wiper blades for:
Frame damage such as detachment of the frame arms at joints or connection points
Metal corrosion, especially at joints and claws
Visible cracks, tears and missing pieces in the rubber squeegee's edge
Flexibility by flexing the rubber squeegee back and forth and ensuring it conforms to the shape of your windshield.
Rounded edges that can prevent the wiper blade from making complete contact with the windshield
Secure installation of the wiper blade on the wiper arm, and attachment of squeegee in wiper frame
Wiper Blade Designs
When replacing your wiper, you can select from a wide range of wiper blade size & designs. Be sure to replace your wipers with the correct length of blade. (If you're unsure, your Canadian Tire store has a handy blade length guide searchable by make, model and year of vehicle.)
Conventional wiper blades consist of a metal superstructure that is riveted together and holds a rubber squeegee between two metal rails. This design conforms to most of the windshield as it wipes, but can be prone to wind lift and ice build-up in the frame, affecting winter visibility.
Winter wiper blades encase the metal superstructure of a conventional wiper blade with a rubberized boot to prevent the build-up of ice and snow. While these wipers are prone to less snow and ice build-up, they do not conform to the windshield as well as conventional or flex wipers. Also, they aren't suitable for summer use as the rubber boots tend to dry out and break open with prolonged heat exposure.
Flex or Beam wiper blades are usually comprised of a single piece of metal with a rubber squeegee either glued onto or slid into the frame. The aerodynamic design of these wipers reduces wind lift and resists the build-up of ice and snow. The blade conforms very well to the contours of different windshields, providing the best possible contact to the windshield and reducing the potential for streaking.
While not a wiper design itself, water repellant coatings are becoming more popular. Typically incorporated with flex wipers, these coatings are applied by the wiper blade onto the windshield to help water, ice and snow bead away for a clearer view. Silicone wiper blades also act as water repellent and are more durable than rubber. Refer to the chart below for a comparison of the styles and technologies available at Canadian Tire.
Hybrid Wiper Blades are comprised of a hard-shell exterior combined with a state of the art beam blade inner construction. This combination allows pressure to distribute evenly, right down to the ends of the wiper blade, eliminating the number one complaint with the beam wiper blades –lifting at the ends. In addition, the hard shell super structure creates a dual air spoiler effect that virtually eliminates wind lift, providing consistent wiping at highway speeds. Lastly, the flexible shell provides total protection from the winter elements.
Comparison Chart
Wiper Style
Features and Benefits
Available on
Conventional
• Economical
• Durable metal frame
• Prone to wind lift
• Ice buildup on frame can affect winter visibility
Certified Metal Motomaster® Teflon ® PreciseFit™
Winter
Wiper Blade
• Durable metal frame
• Rubber boot prevents ice and snow buildup
• Summer heat and sun may damage rubber boot
Motomaster® Winter Teflon®
Beam
• Flexible design conforms to windshields
• Resists ice and snow buildup
• Contoured design applies even pressure along the entire blade length
• Built-in aerodynamic spoiler significantly reduces drag, noise and wind lift
• Frameless design provides lasting protection against streaking
• Durable, rubber-encased structure increases wiper flexibility and adherence to the windshield in harsh conditions
Reflex®
Beam with Hydrophobic Properties
• Same benefits of Beam (above)
• Blade is coated with water-beading technology to help repel rain, sleet and snow
• Water beads up and flies away for increased visibility even at highway speeds
• Duration of effectiveness can vary depending on usage
Horizon by
Rain-X
Beam with Silicone
• Same benefits of Beam (above)
• Not affected by sun exposure, UV and Ozone – which can cause normal "rubber" wiper blades to become stiff, tear and crack
• Remains flexible in extreme temperatures (hot or cold) for superior performance in all weather conditions
• Automatically applies "Hydrophobic" properties to the windshield with every wipe; water beads up repelling rain, sleet, ice and snow
ArmorAll™ Edge™
Hybrid
• True all-weather blade for use in both winter and summer driving
• Combines elements from conventional and flex blades
• Flex Shell technology combines a beam structure with a flexible shell for optimal wipe performance
• High strength shell safeguards the blade from the elements
• Significant improvement in wind lift resistance compared to other blades
• Resists snow and ice buildup
• Adheres to the windshield at high speeds
Reflex® Hybrid
Maintaining your Wiper Blades
Avoid common problems and extend the life of your wiper blades by following the
simple steps:
Clean your windshield every time you fill your gas tank.
Gently wipe the rubber squeegee with a damp paper towel to remove any loose dirt
or oil.
Never use your windshield wipers to de-ice your windshield; instead, either use an ice scraper or use your defroster to melt snow and ice.
Pull your wiper blades away from the windshield during winter months to prevent ice build up on the rubber squeegee and to prevent them from sticking to the windshield.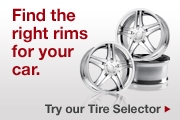 Related Buying Guides
Auto Service