Winter Auto Care
You already have some idea of what's coming with winter: snow, slush, ice roads, bad road conditions, and cold, cold weather. If you're not ready for it, driving can become a lot more challenging.
Getting your car ready for winter doesn't have to take a lot of work, but can take away a lot of worry. Doing a quick inventory will help you be sure you have all of your winter essentials at the ready. Then, a few simple steps will make your vehicle winter-ready.
Winter Driving Essentials
There are a few things you should have on hand before the cold weather arrives. Even if you've had your car through winter before, and you have many of these items already, inspect them and consider how well they suited you last year. Today's product innovations mean you can likely benefit from a few updates.
Kit for a Safe Winter Driving
You probably already have a standard automotive safety kit, with a flashlight, a reflective triangle or pylon, and some form of multi-tool. A winter safety kit should include more than just these basics. To be prepared, you should ensure you have all of the following in your vehicle for the winter months.
You'll find winter safety kits at Canadian Tire that include many of these items packaged in a convenient carrying case. Some winter safety kits sold at Canadian Tire even include a membership to the Canadian Tire Roadside Assistance Program—a great comfort and potentially invaluable during winter.
Snow Brush
A good quality snow brush is essential for dealing with Canadian winters. When buying a snow brush, you'll want to consider:
The type of car you have - Ensure that you get a snowbrush that suits the size of your vehicle—a 26" snowbrush will be less than ideal for tackling a large SUV. You can maximize your reach with a premium extendable snowbrush that has an integrated ice scraper. There are even some snowbrushes that pivot in the middle, allowing you to clear the snow off your roof without covering yourself with snow in the process.
Your city's weather - If you get freezing rain, you'll want a sturdy ice scraper that can dig into the ice and quickly clear it away. If you generally get wet, heavy snow, you'll want a snowbrush with a sturdy squeegee or a large head to push away heavy snow. Never use a snow shovel or a household broom to push snow off your car—you may damage your vehicle's paint.
Winter Floor Mats
Protect your vehicle's carpets from damaging salt, grit and melting snow. Winter floor mats are made of durable rubber and are easy to clean up. You'll find a wide assortment of winter floor mats to choose from at Canadian Tire, with styles from Michelin, Rubbermaid, Motomaster, Stanley and Certified.
When selecting winter floor mats, you should consider two things:
Winter Cleaning Supplies
It may seem more pleasant to clean your car during the warmer months, but cold weather doesn't mean you should lower your standards of cleanliness. Between salt and slush, and cold and flu season, you'll want to keep a few things handy to keep your car's interior feeling fresh all winter long:
Make your vehicle winter-ready
Once you have all of the gear, it may seem like you're ready for winter. But you'll be even more comfortable knowing your car is ready, warm and waiting.
Top Up Your Fluid
Topping up your vehicle's fluids is an often overlooked part of routine maintenance—but it's one of the easiest to perform and can reduce the potential for a roadside breakdown. Before filling up your fluids, be sure to check your owner's manual—your vehicle may require specific grades or types.
The major fluids to top up are:
Car Antifreeze
Consider using Gas Line Antifreeze
In the winter, water vapour from refuelling can condense in your gas tank and freeze, which can block gas from getting to your engine. A bottle of gas line antifreeze added to your tank with each fill up will prevent water vapour from freezing and clogging your lines.
Consider a Remote Car Starter
Make your drive more comfortable from the minute you climb into your vehicle. With a remote starter, you can start your vehicle from a distance of up to 2000 feet (600 metres) and let it warm up before you head out. You can get remote starters for automatic, manual and diesel vehicles—we recommend that you have a qualified technician perform the installation.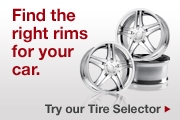 Related Buying Guides
Auto Service