Garden Centre Preferred Varieties

At Canadian Tire, "Our Preferred Varieties" is a collection of annuals sourced by our buyer who has kept an eye out for recent horticultural introductions from world-class breeders to bring into our Garden Centres. Selected for their fabulous colours and textures, and grown locally to thrive in Canadian gardens, look for these garden-ready plants in our Jumbo 5" pots. Selections will vary by store, but here are a few of our favourites.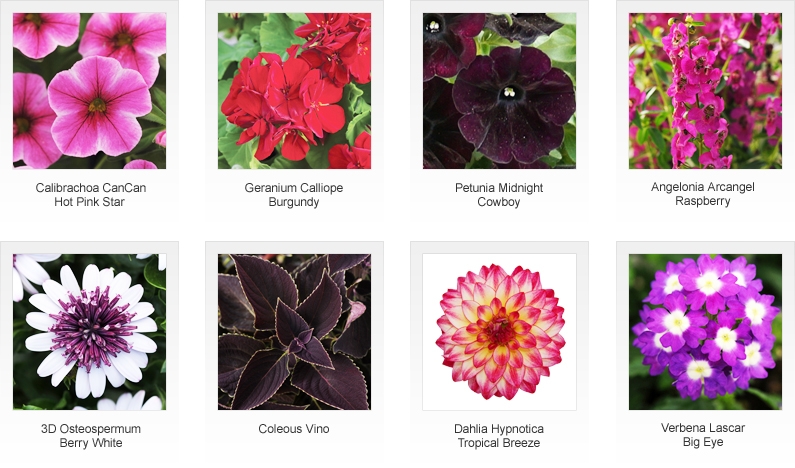 For the first time, we have two additions that are New & Exclusive in Canada to Canadian Tire. Paradise Punch Petunia has a multi–toned flower and a strong mounding habit that resists legginess in the hot summer. Pirate's Beauty Confetti Garden is a gorgeous mix that will provide oodles of colour all season long. Look for these in our Garden Centres from mid–May in various sizes of hanging baskets and planters. Selection will vary by store.