Choosing the Right Motor Oil
Cold weather driving is hard on a vehicle, especially at start-up. To minimize winter wear and tear on your engine, the right choice of motor oil is key. A little cold-weather preparation and the right type of motor oil can make all the difference when winter dishes out its worst.
This guide will help you learn to choose the best motor oil for your vehicle. You will learn about oil certification and standards as well as the oil viscosity and grade ratings used to identify different motor oils. You'll also gain an understanding of synthetic oil and engine lubrication, and why they are oftenwell-worth the premium.
Choosing The Right Motor Oil
Consider the vital role of an engine lubrication—the lifeblood of your vehicle. Choosing the right oil can save you money by preventing unnecessary repairs and breakdowns, and helping your engine run more smoothly.
The oil used in your car is composed of two primary ingredients: base oil and additives. Base oil, which makes up between 80 to 85% of an oil's volume, allows the motor oil to perform its primary function—lubricating the engine system's moving parts to protect them against wear and tear from friction.
Base oil alone is not enough to completely protect your engine. Chemical additives perform a wide variety of functions for your engine's full range of operating conditions. These additives include:
Rust and Corrosion inhibitors to extend engine life
Detergent-dispersant additives to prevent engine build-up
Viscosity modifiers and pour point depressants to improve flow at lower temperatures
Oil Certification and Standards
Look for products that carry the American Petroleum Institute (API) Quality Marks. They will bear the API Service Symbol "Donut" which indicates that the oil product meets specified quality requirements. The "Donut" is divided into 3 parts:
The top half describes the oil's performance level for gasoline and/or diesel engines.
The center identifies the oil's SAE (Society of Automotive Engineers) viscosity grade rating—the most commonly referenced information.
The bottom half tells whether the oil has demonstrated energy-conserving properties in a standard test in comparison to a reference oil.
Oil Viscosity
Oil viscosity determines its ability to flow at a particular temperature. More than 90% of engine wear occurs at start-up, making it critical to choose the oil that will provide lubrication to engine parts as fast as possible.
Most oils today are multi-grade viscosity and meet both low (-17°C/0°F) and high (110°C/212°F) temperature requirements for oil set by SAE. Multigrades are recognized by the dual oil viscosity designation. For example, 10W30 where the 10W is the low temperature (Winter) designation and the 30 is the high temperature designation. A smaller first number means better flow to vital engine parts in cold starts.
When selecting an oil, look for an SAE grade rating that meets your vehicle's oil viscosity standards. Always check your owner's manual for the recommended grade for your vehicle.
Synthetic Oil for Engine Lubrication
Synthetic oils are ideal for severe conditions, such as cold temperature starting and operation in Canadian winters. Unlike conventional motor oils, which often fail to stand up against extreme pressure, synthetics retain their structure - along with their ability to lubricate and guard against wear.
Compared to conventional oils, with molecules in irregular shapes and sizes, synthetic-oil molecules are relatively uniform, producing less heat and friction. The cooler operating temperature is easier on your engine. Reducing friction can also significantly save energy, further easing your costs of operation.
Synthetics flow almost immediately—at any temperature—to protect your components and save time on warm-ups. These synthetic oils are free of wax, which can solidify at low temperatures and make conventional oils resistant to flow. Synthetics also resist the oxidation that causes some oils to leave deposits under extreme heat. This can save you money on repairs and keep your vehicle running smoothly.
Canadian Tire High-Performance Oil Product Exclusives
Synthetic oil for engine lubrication such as Mobil 1 and Castrol can provide a variety of benefits that help keep your equipment running at optimal performance for years to come.
Mobil 1 Extended Performance (EP) Synthetic Motor Oil - Mobil 1 Extended Performance formulas are guaranteed to protect for up to 20,000 kilometres or one year. Its proprietary formulation helps extend engine life by reducing wear and oil breakdown, even with today's longer service intervals. Suitable for cars, vans and light trucks.
Castrol Syntec Synthetic Motor Oil - Superior engine lubrication and protection that outperforms leading conventional and synthetic blend oils. For those with Volkswagen vehicles with diesel engines, Castrol 5W40 synthetic is specifically recommended in the owner's manual.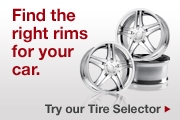 Related Buying Guides
Auto Service