Car Battery Basics
The ideal automotive battery is one that you rarely think of—it simply delivers the power you need when you get behind the wheel and keeps all of your power-hungry accessories running as they should. When it comes time to replace your battery, selecting the right one can make all the difference between a battery you rarely think of, and one that becomes a source of frustration.
This guide outlines when to consider replacing your car battery. It explains some battery basics, so you can understand the terminology and the features to look for. It also walks you through some things to consider before replacing your battery yourself.
When should I start thinking about replacing my car battery?
Almost 2/3 of Canadians wait until their battery leaves them stranded before they get it replaced. Waiting until your battery is dead can create a terrible inconvenience and can cost you a lot of money, especially if you have to call a tow truck. The time to start thinking about replacing your battery is before it dies.
The average life of a battery in Canada is about 4-1/2 years but several factors can drastically shorten its life. Some examples include:
Extreme temperatures.
Faulty vehicle charging system.
Running electrical equipment with the vehicle off.
Frequent short distance trips. Trips of less than 20 minutes may not give your vehicle enough time to fully recharge the power depleted from the battery when the vehicle was started.
Automobile Battery Basics
When choosing the right battery for your vehicle, knowledge is power. To determine if a battery will meet your needs for durability and value, you can look to the battery's performance specifications, construction and warranty coverage. You must also consider your vehicle's specific battery requirements—group size, cold-cranking amps and reserve capacity. If some of these terms sound unfamiliar, don't worry. We explain these terms below.
Size and Fitment
Vehicle batteries vary in their physical dimensions as well as the location of their positive and negative terminals, identified by its Group Size. Some vehicles can accommodate more than one group size, but it is critical that you replace your battery with one that properly fits. An improper fit may increase the chances of vibration, leading to battery damage or premature failure. Refer to your owner's manual to determine the proper group size for your vehicle, or ask a Sales Associate for help.
Power Ratings
There are two key power ratings you should pay close attention to when selecting a battery: Cold Cranking Amps (CCA) and Reserve Capacity (RC).
| | |
| --- | --- |
| CCA: | The amount of current that a battery can deliver for 30 seconds at -18°C (0°F). Measured in amperes. |
| RC: | The time that a fully-charged battery will continue to deliver 25 amperes of current at 26.7°C (80°F). Measured in minutes. |
Cold Cranking Amps (CCA) rates the amount of cranking power a battery can deliver to start your engine. The higher the CCA rating, the more power your battery can provide on cold winter days.
When possible, it's a good idea to buy a battery with a CCA rating that is higher than the vehicle manufacturer's original equipment specification, especially if you live in a cold weather climate. Never use a battery with a CCA rating that is lower than the vehicle manufacturer's original equipment specification.
Why Cold Cranking Amps Matter
As the temperature gets colder, a battery's available power decreases while the power required to crank an engine increases. If you live in a cold climate, look for a battery with the highest possible CCA rating.
Temperature
Available Power from Battery
Power Required to Crank Engine
Summer
26.7°C (80°F)
100%
100%
Zero
0°C (32°F)
65%
155%
Freezing
-17.8°C (0°F)
40%
210%
Extreme Cold
-35.6°C (-32°F)
25%
350%
Reserve Capacity (RC) represents the length of time a battery can supply the electrical power needed to run a vehicle in the event the alternator fails. Many people tend to overlook RC when buying a battery—but the trend to add more and more power-hungry electronics such as GPS, DVD players and heated seats makes it more important than ever to look for higher RC ratings.
Construction
A battery's internal construction plays a big role in how long it will last. Unfortunately, it's virtually impossible to tell the difference between a good battery and a great battery simply by looking at them. However you can look for cues such as recognized brand names and longer warranty periods as likely indicators of better quality products.
While there are a lot of proprietary differences in design, most automotive batteries fit into one of two main categories for battery construction.
The majority of today's batteries are of the conventional (or flooded) lead-acid type—a well-established and affordable technology. These use flat positive and negative lead plates that sit in a bath of sulphuric acid and water (electrolyte). The chemical reaction that occurs between the electrolyte and lead plates creates the energy needed to start your vehicle.
Spiral grid batteries advance this design by incorporating the electrolyte into highly absorbent separator mats (Absorbed Glass Mats or AGM). They also use highly advanced, tightly-wound cylindrical-shaped cells to virtually eliminate vibration. While spiral grid batteries cost more, they offer:
2X longer life than conventional lead-acid batteries
Exceptional resistance to vibration—a leading cause of battery failure
Outstanding 5-second voltage for vastly improved starting
Totally maintenance-free design
Less self-discharge—ideal for vehicles that sit for long periods of tim
Sealed, spill-proof, non-gassing construction for mounting anywhere, in any position
A spiral grid battery is worth considering if you're looking for a battery that can withstand extreme operating conditions or you simply want the most reliable battery you can put in your vehicle.
Freshness
A new battery can only sit on a shelf for so long before it gets "stale," loses its charge and decreases in capacity to recharge. All batteries are marked with a date code indicating either the date the battery was manufactured or the date by which it should be recharged if not sold. Check to see if the battery you're buying is less than 6 months old—this will ensure that it is in peak working order.
Auto parts stores that sell hundreds of batteries a month will generally replenish their stock more frequently—which can mean a fresher inventory than other auto parts sources which may sell a lower volume of batteries.
A Sales Associate can help you confirm how old a battery is. If a new battery is more than 6 months old, it can still be just as effective as long as the store has properly maintained it. Before you buy a battery that is older than 6 months, ask the Sales Associate if it has been periodically recharged. Be wary of a battery that has a thick coat of dust on top—a sure sign that it has been neglected.
Warranty
Generally speaking, higher-quality auto batteries will be backed by a longer warranty period. Battery warranties typically include a "free replacement term" and a "total replacement period". During the free replacement term, a defective battery will be replaced for free. If your battery fails later, during the total replacement period, you can have it replaced at a fraction of the original cost, pro-rated based on how long you've owned the battery.
When considering warranties, also consider any restrictions around redeeming the warranty. For example, would you need to go back to the original purchase location or is the battery covered by a nationwide program? Some batteries also come with valuable additional warranty features such as emergency roadside assistance.
TIP: When you buy your battery, be sure to retain the original receipt and any warranty documents you receive. These will be required if a warranty claim needs to be made.
Tips for Replacing your Battery
Is changing a car battery a job I can do myself?
Battery replacement is still one of the most popular automotive DIY jobs. It usually requires only a few simple tools and a little elbow grease. Some stores, like Canadian Tire, will even test your old battery for free after you remove it from your vehicle so you can feel confident that you're not buying a battery if you don't really need one.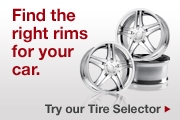 Related Buying Guides
Auto Service