GPS Buying Guide
Whether they're used on long road trips or to navigate the "urban jungle", Global Positioning Systems (GPS) have become an increasingly popular saviour in a world where we are always on-the-go. Although GPSs have been around for a couple of years, most consumers are only now purchasing one for the first-time.
Portable auto GPS units offer accurate turn-by-turn directions at a fraction of the cost of systems built-in by car manufacturers, and with no fees beyond the initial purchase, after-market GPS sales are booming.
This comprehensive resource will steer you in the right direction when it comes to buying your Global Position System first time or upgrading your existing model. The following are 5 key features to consider when buying a car GPS:
Text to Speech vs. Voice Prompts
Although it is a foreign term to many new buyers, the feature called 'Text to Speech' is currently one of the most sought after capabilities in navigation devices. It simply means that the car's GPS will read out street names when you are being directed to turn (eg. Turn right on Main Street). Connecting street signs with the words being spoken makes finding your way much easier.
Text to Speech is different from voice prompts, which is the feature most commonly provided in GPS's. Voice prompts will call out the next turn (eg. Turn right in 500 meters), but drivers will often still rely on street signs or the GPS display to really know when to turn. Text to Speech is becoming an important feature because it reduces the need to look at the GPS display, allowing drivers to concentrate on the road not the directions!
Screen Size
The two most common sizes of GPS screens are 3.5" and 4.3" with a few rare models that are even larger.
When thinking about screen size, many consumers automatically think bigger is better. However, smaller screens are often less intrusive and provide a greater view of the road. In addition, if a model with text to speech is purchased, the need to glance at the GPS display should already be reduced, potentially eliminating the need for a large screen.
On the other hand, larger screens provide a clearer view of the GPS display. If street names and icons appear larger, it can also make the GPS easier to use. This may be especially important for users who would have difficulty viewing a smaller screen. But it's important to remember that bigger screens usually come with a bigger price tag so consumers should weigh their needs with the model they are purchasing.
Mapping
Most car GPSs come with pre-loaded mapping. NAVTEQ mapping provides a highly detailed and accurate representation of roads. It can be found in most navigation-enabled vehicles produced in North America.
The range of mapping offered in Canada is:
Canada & US
Canada & US border cities
Canada only
Consumers should identify what type of mapping comes with the GPS they are buying, especially if they travel often in the US!
Points of Interest
Points of Interest (POI) are the destinations auto GPSs can locate such as gas stations, coffee shops, restaurants, shopping centers, hotels etc. When a POI is selected, the GPS will automatically route you to that destination. The number of POIs your GPS provides varies depending on the model you choose with some offering more than others. These POIs can even be customized so that you only see the ones you want to. Although many users do not use POIs to their full potential, they can be very useful when you run out of gas and don't know where the nearest gas station is!
Form Factor
While older GPSs can be bulky, new models are often slim in design. A bulkier unit may not be an issue if you plan to use your GPS solely in the car. However, if you'd like a GPS that you can also use while walking, a slimmer, more compact model might be preferable. Newer units even offer picture viewers and MP3 players as added conveniences.
Now that you have an idea of what to look for, compare a few of the extensive variety of GPS models below.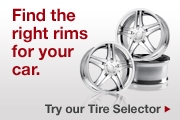 Related Buying Guides
Auto Service