Auto Shelters Buying Guide
Worried about leaving your vehicle out in the harsh winter conditions? Need somewhere to store your yard equipment? Canadian Tire offers a variety of portable shelters to meet your vehicle and outdoor storage needs. Whether you are looking to merely keep your car out of the sun in the summer or want protection from harsh winter conditions there, we have the perfect solution.
There are a number of different styles of portable sheds, garages, storage shelters and canopies. Canadian Tire makes it easy to find a shelter solution for all your shade and storage needs.
Choosing the Right Shelter
Determine what you need to cover with your shelter and how you intend to use the shelter, keeping in mind the weather patterns you experience in your area. For example, if you'd like to keep your vehicle free of snow during the winter and you live in a climate that gets medium-heavy snowfall, then a portable garage with sidewalls would be an ideal fit. However, if you live in a more moderate climate and would simply like to keep your equipment out of the sun, then a canopy would be a better fit.
After you have chosen how you want to store your equipment or vehicle, the next step is to measure your equipment or vehicle to determine what size shelter you'll need. Measure the entire length and width of your vehicle or equipment (including trailer if applicable) and then evaluate which shelter best fits your needs.
Are you looking for seasonal shade or seasonal storage? Canopies are great for seasonal shade, they are quick to set up and more cost effective. However, they don't offer the protection that a full garage or shed will give.
For storage of vehicles, equipment or other valuables, our shed Instant Garage® or larger storage shelters are the recommended solution, as they provide the room and security needed for larger items.
Different Types of Outdoor Shelters for Different Uses
Pop-up Canopies - Ideal for decks, patios, backyard events, sporting and special events, vendor tents and classic car shows.
Canopies - Ideal for seasonal shade for cars, trucks, boats, backyard or special events, flea markets, craft fairs or bulk storage.
Sheds - Ideal for smaller sports vehicles, snowmobiles, ATVs, lawn and garden equipment and tractors.
Garages - Ideal for seasonal auto, truck, boat, ATV, snowmobile, lawn and garden or bulk storage.
Storage shelters - Ideal for larger items or multiple items such as trailers, RVs, bit boats, agricultural, commercial and industrial equipment, recreational vehicles, trucks, cars and bulk storage.

Recommended Accessories
Shelter Safety Tips
Be sure to anchor your shelter properly, as proper anchoring is an absolute must to ensure safe and secure installation of your structure. Be sure that you have the anchors (either a kit or the included ones) to match your needs and intended use.
Keep snow or water from accumulating on the roof of your shelter. Never enter the shelter to knock snow off. Using a soft object (a broom or mop) brush the snow away. If water pools on your cover, the cover is too loose. Having water or snow accumulating on the roof of your shelter can cause stress on the shelters supports, which can prove to be a safety concern.
Keep cover tight, a tight cover ensures a stronger shelter and promotes longer fabric life. Periodically (monthly is ideal) check and tighten the corner ratchets or Twist Tite™ leg on canopies (if equipped).
When installing your shelter, be sure to keep it away from overhead wires, structures and other hazards that could damage your shelter or prove to be a safety hazard.
Don't forget an anchor kit if you need one. Depending on your application, you may need to purchase an anchoring kit, as opposed to using the anchors included in the package. For a more permanent use or a challenging mounting surface, more permanent anchoring maybe desired. An improperly anchored shelter can prove to be a safety hazard.
As well, before purchasing your shelter, consult your local by-laws regarding shelter installation. Different municipalities have different laws regarding portable shelters and garages, and some may only have seasonal requirements.
Before beginning your shelter installation, be sure to read and fully understand the installation instructions. Call the customer service number on your installation manual with any questions or concerns you have. Following these useful tips and guidelines will give you years of safe use out of your portable shelter or garage.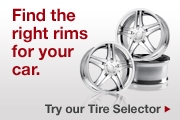 Related Buying Guides
Auto Service